CTC Conversation: Collaboration Between AACUC & Corporate Partners
CTC Conversation: Collaboration Between AACUC & Corporate Partners
Friday, December 15, 2023 (1:00 PM - 2:00 PM) (EST)
Description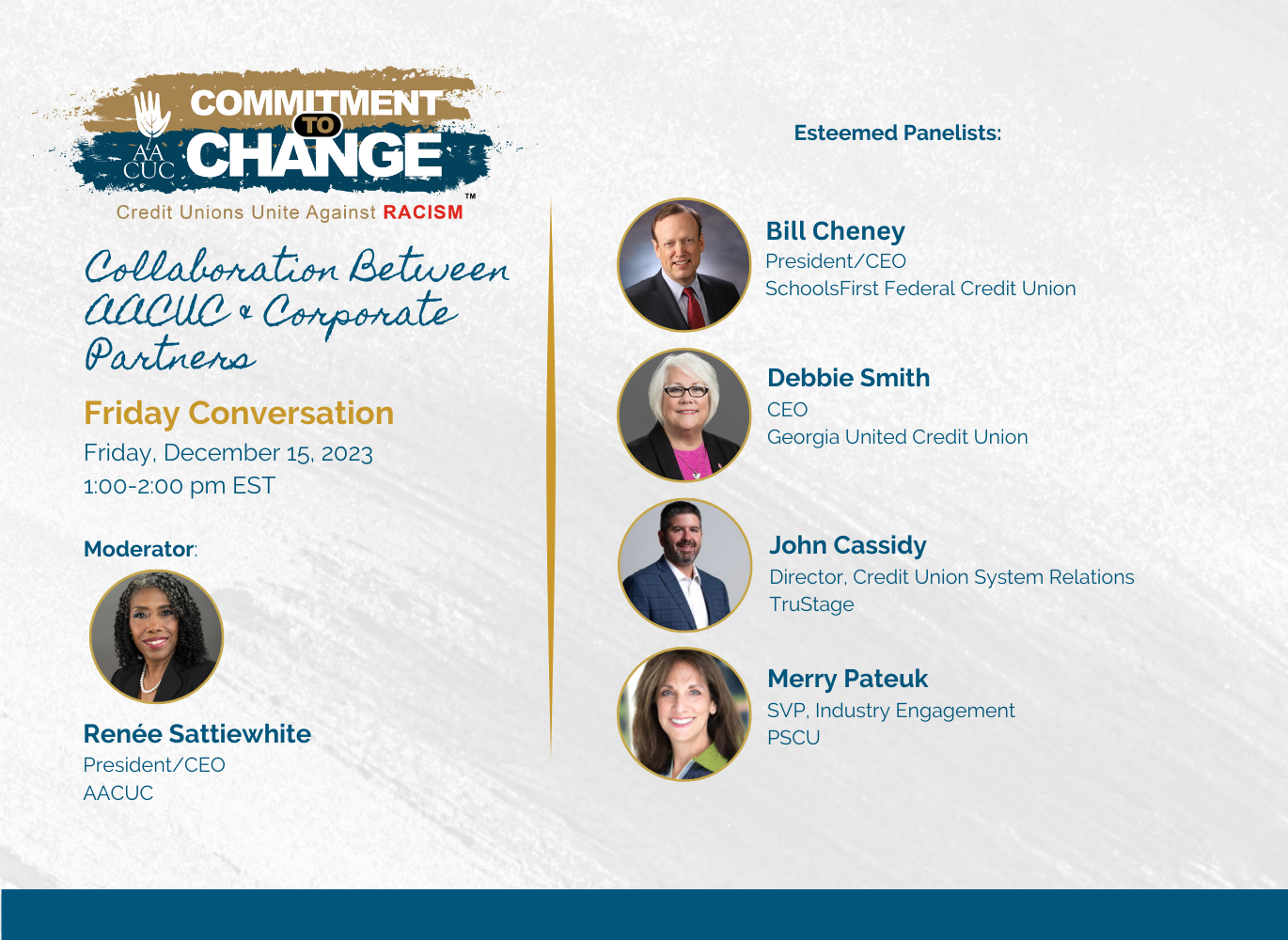 Join us for our December CTC Friday Conversation: "Collaboration Between AACUC & Corporate Partners."
2023 has marked an extraordinary and productive year for AACUC, and it's with immense gratitude that we extend our thanks to our invaluable members and Corporate Partners. During this CTC Friday Conversation, we will have the privilege of listening to a few Corporate Partner leaders who deeply believe in AACUC's mission and goals. They'll offer insights into the fruitful collaborations between their organizations and AACUC, shedding light on the shared benefits and unexpected opportunities that have arisen from this alliance.
Our esteemed panelists are:
Bill Cheney, President/CEO, SchoolsFirst Federal Credit Union
Debbie Smith, CEO, Georgia United Credit Union
John Cassidy, Directors, Credit Union Systems Relations, TruStage
Merry Pateuk, SVP, Industry Engagement, PSCU
Renée Sattiewhite, President/CEO of the African-American Credit Union Coalition will moderate the conversation.
Images
Friday, December 15, 2023 (1:00 PM - 2:00 PM) (EST)
Categories
CTC Friday Conversation